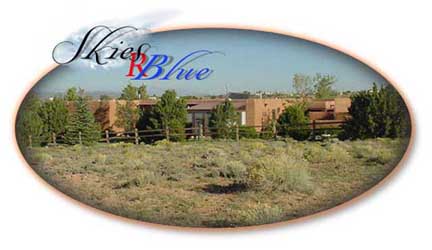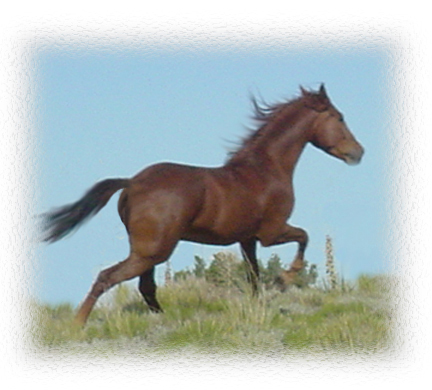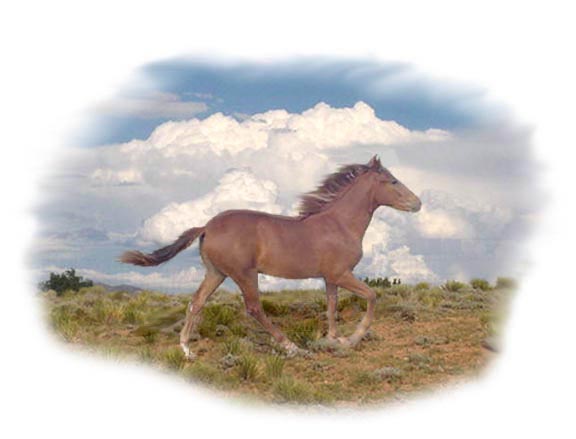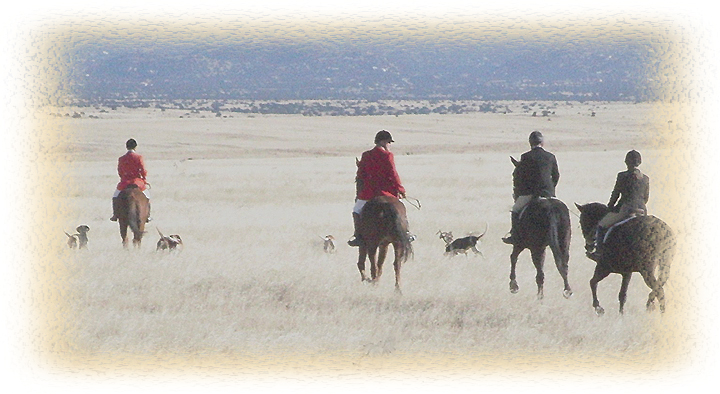 A Chance Encounter, center, leads the First Field behind the Huntsman during
a November hunt on Rancho Viejo with Juan Tomas Hounds.

A Chance Encounter traces to:
Allan 378 times, Roan Allen 203 times, Hunter's Allen 67 times, Merry Legs 52 times, Last Chance 10 times, Wilson'sAllen 27 times, Merry Boy 30 times, Merry Go Boy 6 times, Midnight Sun 15 times, Rodgers Merry Go Boy 4 times, Sun's Delight D. 1 time and Go Boy's Shadow 1 time.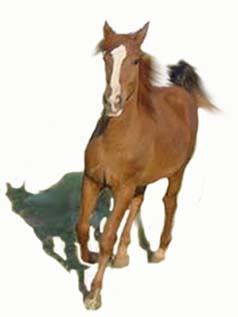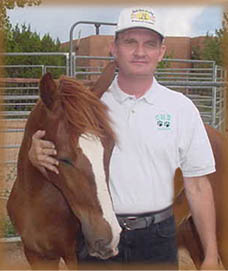 The first thing you notice about C.T.'s pedigree is the absence of World Grand Champions from the mid~1960's to the present, the only one being Sun's Delight D., 1966. Walking horses originated out of a need for a utilitarian~versitility horse. C.T.'s breeding has remained true to this vision. He is the embodiment of foundation breeding manifested in his outstanding walk, rack, and canter plus his almost affectionate attraction to humans. He has no influence of the 'big~lick' horse.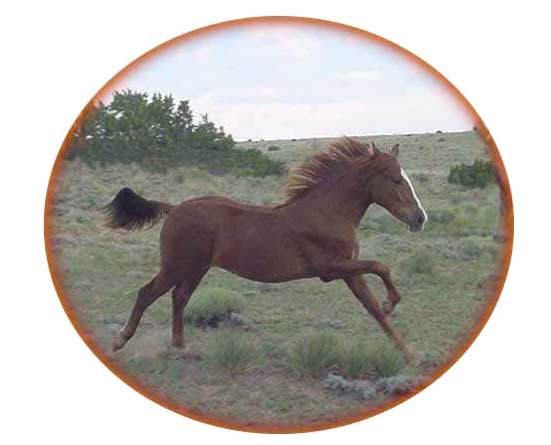 A Chance Encounter at age one.
Registered:
Tennessee Walking Horse Breeders and Exhibitors Association
International Pleasure Walking Horse Registry
Chance's Gold Dust H. by John A's Chance

Favorite Ghost Lady by Pride's Favorite

Nite Flower's Pride by Pride of Midnight H.F.

F-Balls Cotton Queen by Fire Ball's Traveler

Doctor B.C. by Garrett's Gold Medal

Limousines Star Dust by Go Boy's Limousine

A Chance Encounter

Trouble in Town by Rodgers Merry Go Boy

Go Boy's Merri-Lea by Rodgers Merry Go Boy

Go Boy's Pepper by Rodgers Merry Go Boy

Go Boys Princess K. by Rodgers Merry Go Boy

Sun's Delight D. by Midnight Sun out of Wilson Snip's Chance

Shadow's Asheville G. by Go Boy's Shadow

Allen's Black Magic by Mery Boy

Ace's Betty by Old Wilson's Ace
Skies R Blue Stables
Tennessee Walking Horses, Spotted Saddle Horses

Tim Beckmon
70 Camino Vista Grande, Santa Fe, New Mexico
505-470-6345

Foundation Bred Tennessee Walking Horses and Spotted Saddle Horses